GTAW Welding of Aluminum and the Importance of a Proper Cleaning Procedure
GTAW Welding of Aluminum and the Importance of a Proper Cleaning Procedure
Posted on Mar 6, 2020
ABSTRACT
In 2002 Lynn Welding Inc. achieved their Nadcap certification and, shortly following, in 2013 Lynn Welding Inc. obtained their AS9100 and ISO9001 certifications (https://lynnwelding.com/about)1. As Lynn Welding Inc. notices, the demand for aluminum welding in the aerospace industry, we have been putting more time into developing the quality of our aluminum welds. In this Article we will discuss how the demand for aluminum has shifted in the aerospace industry, the difficulties typically experienced with aluminum welding and how these factors have adapted Lynn Welding Inc.'s aluminum cleaning method, more specifically within the TIG Welding/Gas Tungsten Arc Welding spectrum.
BACKGROUND
Aluminum, otherwise known as atomic number 13, and its thermal conductivity, light weight yet robust nature encourages the choice of metal in the aerospace industry. For example, "On December 17, 1903, Wilbur and Orville Wright, American aircraft designers, flew a controlled aerial vehicle, the Flyer-1, for the first time in human history. They originally tried to use a car engine to propel the airplane, but it turned out to be too heavy. Therefore, a completely new engine with aluminum parts was developed specially for the Flyer-1. A light, 13-hp motor, allowed the first ever plane to become airborne with Orville Wright at the helm for 12 seconds, flying 36.5 meters" (TheAluminumLeader.com)2. Aluminum's use in manufacturing has seen tremendous growth and anticipates a continuous increase in demand. Thomas Net, a B2b research and data platform, references "The apparent consumption of aluminum in the North American market increased 7.0 percent over March 2011 to 1,688 million pounds and producer inventories declined two-tenths of one percent from March 2011". (Aluminum Association Inc., 2012)3. Furthermore Thomas net, expects "the number of planes and passengers is expected to double in the next twenty years due to increasing leisure and business travel. Naturally, the demand for aluminum will increase, as well: by 2025, 80 million tons of the material could be needed for global industrial production (Staff Writer: Thomas Net, 2019)4. The characteristics that influence our industry to continuously choose aluminum when designing parts encourages Lynn Welding Inc. to research and potentially develop our methodologies in order to increase quality of our end-products. Not to mention, influence also comes from one of the methodologies we've learned from Nadcap, AS9100 and ISO9001: continuous improvement.
Lynn Welding Inc. has found the most valuable part of an aluminum weld starts before the welding procedure even begins: the cleaning procedure. Cleaning aluminum is a very time conscientious and strategic method. A standard cleaning procedure would be focused on removing dirt, dust and debris however, all metals differ when it comes to their oxides. Aluminum produces a natural oxide on its surface which prevents corrosion and degradation over time. "The melting point of aluminum oxide is about three times the melting temperature of the base material" (2002, The Welding of Aluminum and its Alloys)5. Gene, a welding engineer consultant, mentions, "Aluminum oxide (Al2O3) is a very tenacious and rapid-forming oxide which gives aluminum its excellent corrosion resistance. Aluminum oxide has a very high melting point, 2060°C (3740°F) compared with the pure metal which melts at 660°C (1220°F)" (2002, The Welding of Aluminum and its Alloys)6. With the melting point of Aluminum oxide drastically differing from the metal itself removing the oxide layer removal must come before the actual GTAW. "In addition, this oxide layer re-forms immediately" (2018, How to TIG Weld Aluminum Tips for Sound, Aesthetically Pleasing Welds)7; which sets that time frame open for a clean welding procedure.
Outside of the Aluminum oxide factor Miller Electric Mfg. LLC addresses other challenges that could result with an improper cleaning procedure. "To help ensure success in welding aluminum in auto repair applications as this material becomes more popular, proper cleaning of the material, training of welding operators and choosing the most appropriate aluminum-specific welding equipment and consumables are all critical steps." (Addressing the challenges of welding aluminum in auto-body repair)8.
MILLER STRESSES THE FOLLOWING: "Learning proper aluminum cleaning techniques is another way auto body shops can prepare for the transition to aluminum welding. Getting the material as clean as possible and removing the layer of aluminum oxide on the surface of the material is key. This cleaning process, however, may pose a challenge in repairing vehicles that have been in service on the road, where dirt and gravel can become imbedded into the base material. Greater care and attention to detail during the cleaning process will be essential.
When cleaning the material, technicians or welding operators must first use a solvent such as acetone to remove grease or other impurities, then use a stainless steel brush to remove the aluminum oxide prior to welding to help achieve a good-quality weld" (Addressing the challenges of welding aluminum in auto-body repair)9.
Even though Lynn Welding Inc.'s works with aftermarket parts less frequently, when we do most of those parts have been exposed to far more potential contamination. These experiences described by are comparable to what our welders see when TIG welding Aluminum.
Dang N. car enthusiast and one of our highly technical welders (currently training on aluminum). Dang has gained most of his aluminum experience working on his personal projects such as his car. "When I worked on my aluminum undercarriage, most of my time was spent grinding away at the dirt, oils and contamination that accumulates before I could even start the weld repair. Half the time the grinding (cleaning) would take longer than the weld repair itself."
Lynn Welding Inc.'s TIG Aluminum Specialist, and Welding Artist/Sculptor Gregg M. works with aluminum every day and would describe his experience isn't much different from Miller's. "Aluminum is a soft porous material that oxidizes immediately. However, the trouble with aluminum oxide is that it's an electrical insulator, which makes arc wondering common. Hence, the reason why alternating current is used to aid in stabilizing the current flow.
The material, being porous can absorb discontinuities keeping them just beneath the surface. During welding, they can essentially be boiled out, but if they aren't vaporized by the welding process they will remain captured in the weld."
METHOD
It is the potential of dirty material that can disrupt the quality of the weld. Matt Underwood describes "A sound weld is all about chemistry, reduction of hydrocarbons, and proper technique" (2018, Understanding Aluminum Welding Compared to Steel Welding)10. When Lynn Welding Inc. takes on aluminum Gas Tungsten Arc Welding (GTAW), we consider multiple variables to guide our technique; including PPE (personal protective equipment), weld wire, base material and welding equipment.
Prior to any welding procedure we must start with a clean 1/16" seriated tungsten (sharpened and then truncated).
For weld prep our welding team then wears a clean cotton glove on the hand used to feed the wire rod. This process is practiced to prevent any contamination from the oils produced by the human body, dust, dirt any other foreign debris that can be transferred to aluminum filler wire and parts. Additionally, we clean filler wire with Stainless Steel Wool and then wipe down with Acetone.
We then follow a rigorous material cleaning procedure (even though we run a clean shop). Lynn Welding Inc. wipes down the parts and remove of any dirt or oils from the base materials with a clean cloth and Acetone, Boeing specific ASTM D329 or similar. We then use an aluminum specific SS wire brush to remove aluminum oxide and any heavier debris the acetone hasn't removed. Finally a finish wipe with Acetone completes the cleaning process.
Our procedure is comparable to what Andrew Pfaller, Miller Electric Mfg., describes "cleaning the oxide layer with a dedicated stainless-steel wire brush or carbide cutter before welding is important." (2018, How to TIG Weld Aluminum Tips for Sound, Aesthetically Pleasing Welds)11. Which is why Lynn Welding Inc. continuously challenges our methods and researches new products in the industry.
(Photo: Property of Lynn Welding Co, Inc.) This 6061-T6 aluminum component was cleaned using Lynn Welding's method. With a properly cleaned weld joint, a qualified weld procedure and an experienced welder, this weld joint can pass Class A, FPI (fluorescent Penetrant Inspection) acceptance requirements with ease.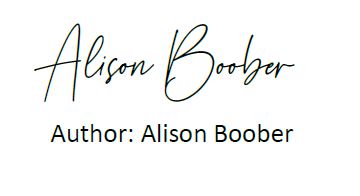 REFERENCES
1) Lynnwelding.com. About Lynn Welding Co., Inc. Retrieved, February 21, 2020, from https://lynnwelding.com/about
2) TheAluminuLeader.com. (n.d.). The History of the Aluminum History. Retrieved February 13, 2020, from https://www.aluminiumleader.com/history/industry_history/
**Please note that this article was written in another form of English so spelling may vary I.E. (aluminium and aluminum) **
3) Aluminum Association Inc. (2012, June 25). Industry Statistics reveal increasing demand for aluminum. Retrieved February 13, 2013, from https://news.thomasnet.com/companystory/industry-statistics-reveal-increasing-demand-for-aluminum-616943/ **Also reference article "Aerospace industry trends & aluminum use" https://aluminiuminsider.com/aersopace-industry-trends-aluminium-use/s**
4)Thomas Net, Staff Writer (2019, June 21). Alloys Take Flight: The Historical Importance of Aluminum in the Aerospace Industry. Retrieved February 13, 2013, from https://www.thomasnet.com/insights/alloys-take-flight-the-historical-importance-of-aluminum-in-the-aerospace-industry/
5) Mathers, G. (2002). The Welding of Aluminium and Its Alloys, 1–234
**Please note that this article was written in another form of English so spelling may vary I.E. (aluminium and aluminum) **
6) Mathers, G. (2002). The Welding of Aluminium and Its Alloys, 1–234
**Please note that this article was written in another form of English so spelling may vary I.E. (aluminium and aluminum) **
7) Pfaller, A., Miller Electric Mfg. (2018). Tips for a sound, aesthetically pleasing welds. How to TIG Weld Aluminum. Retrieved from https://www.thefabricator.com/thewelder/article/arcwelding/how-to-tig-weld-aluminum
8) Miller Electric Mfg. (n.d.). Addressing the Challenges of Welding Aluminum in Auto Body Repair. Retrieved from https://www.millerwelds.com/resources/article-library/addressing-the-challenges-of-welding-aluminum-in-auto-body-repair
9) Miller Electric Mfg. (n.d.). Addressing the Challenges of Welding Aluminum in Auto Body Repair. Retrieved from https://www.millerwelds.com/resources/article-library/addressing-the-challenges-of-welding-aluminum-in-auto-body-repair
10) Underwood, M. (2018). Understanding Aluminum Welding Compared to Steel Welding. Retrieved from https://www.thefabricator.com/thefabricator/article/aluminumwelding/understanding-aluminum-welding-compared-to-steel-welding
11)Pfaller, A. (2018). Tips for a sound, aesthetically pleasing welds. How to TIG Weld Aluminum. Retrieved from https://www.thefabricator.com/thewelder/article/arcwelding/how-to-tig-weld-aluminum
Go back