Approved Welding Per M50T1
General Electric Approved Brazing
Certified By: General Electric
Certification: M50T1
Short Description: CD – Brazing, CD02
Process Code: CD02
Specification Title: Torch Brazing
CD – Brazing, CD02 ***M50T1;P9TF1;ANSI/AWSC3.4.
Related Services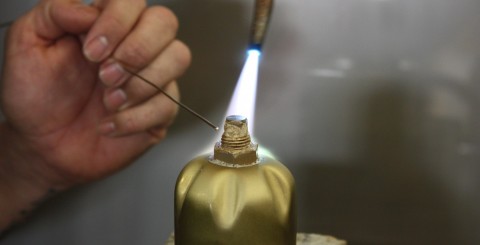 Torch Brazing per M50T1
Lynn Welding is NADCAP accredited for brazing. Our certified brazers regularly join dissimilar materials to X-ray standards while maintaining blueprint and customer requirements. Lynn Welding's brazing department carries most silver and nickel based filler alloys in stock to ensure a quick turnaround. Lynn Welding also performs soldering services for electrical applications in the aerospace industry.
---
Contact Lynn Welding for a Welding Per M50T1 quote today. For a limited time, Lynn Welding will beat any quoted aerospace welding job by 10%.