Approved Welding Per MIL-B-7883
Sikorsky Approved Brazing
Certified By: Sikorsky
Certification: MIL-B-7883
Short Description: Military Specification: Brazing Of Steels, Copper, Copper Alloys, Nickel Alloys, Aluminum And Aluminum Alloys
Process Code: MIL-B-7883
Specification Title: Torch Brazing
This specification presents general fabrication and quality requirements for steel, copper and copper alloy, nickel and nickel alloy, aluminum and aluminum alloy assemblies produced by brazing processes using brazing filler metals having a lower melting point than the base metal.
Related Services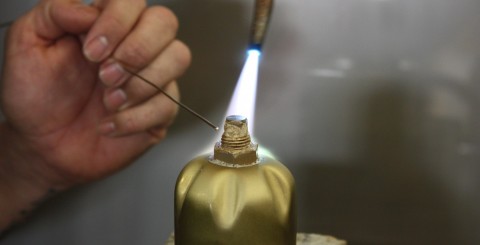 Torch Brazing per MIL-B-7883
Lynn Welding is NADCAP accredited for brazing. Our certified brazers regularly join dissimilar materials to X-ray standards while maintaining blueprint and customer requirements. Lynn Welding's brazing department carries most silver and nickel based filler alloys in stock to ensure a quick turnaround. Lynn Welding also performs soldering services for electrical applications in the aerospace industry.
---
Contact Lynn Welding for a Welding Per MIL-B-7883 quote today. For a limited time, Lynn Welding will beat any quoted aerospace welding job by 10%.