Fabrication Solutions
Our strengths in fabrication are focused around 3 core functions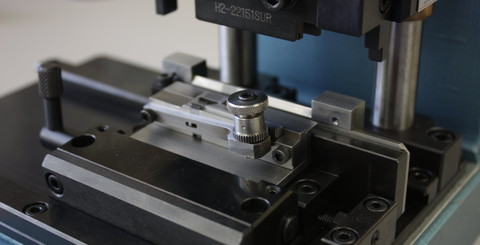 Aerospace Tooling
Lynn Welding's highly experienced toolmakers and CNC programmers specialize in aerospace tooling services. Lynn Welding assists many customers including the Military with aerospace tooling services on many programs such as the black hawk and Humvee.
Aerospace Fabrication Services
With years of experience in welding aerospace fabrications, Lynn Welding now offers full fabrication services for many aerospace projects. Lynn Welding has over 60 years of combined experience in fabricating assemblies such as tube assemblies, duct assemblies, crew door components, and many other various aerospace assemblies.
Military Fabrication Services
Lynn Welding's military fabrication solutions are aimed at supporting various government programs such as GSE (ground support equipment), armored vehicle components, defense system components, and aerospace components.
Tell Us About
Your Fabrication Project
Exceeding Expectations!
---
"
United Technologies Aerospace systems and the Management of this Program want to express a sincere thank you for your focused efforts to support our hardware needs.
Working with Lynn Welding has been very rewarding and we really appreciate everything you have done for us. Please accept the content in this package as a memento for your great work.
Please pass on to your employees our thanks and we look forward to the delivery of the hardware.
"
-Loel G.